Claude Hudson is the founder of Hudsons of London, a men's accessories brand specialising in luxury ties, socks and silk pocket squares.
How would you describe your business in one sentence?
Distinguished men's accessories.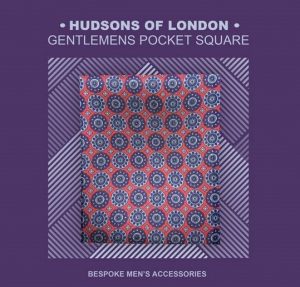 When did you launch and who is behind it?
I founded the business in 2016.
When did your 'lightbulb happen'?
I had been invited to a wedding and was searching for accessories to match my outfit. I couldn't find anything that stood out to me, so I decided to create my own. Coming from a graphic design background it made things easier.
What did you do prior to starting your business?
I was a freelance Graphic Designer.
What inspired you to launch the business when you did?
I realised that there was a space in the market for the types of products I was creating. "Tie Rack" had gone into administration, so there was a major gap for a new online mens accessories brand.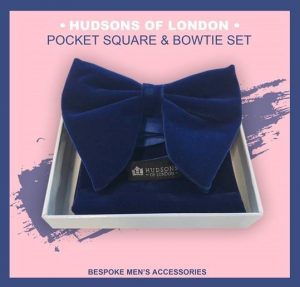 What type of support have you received since starting your business?
In regards to the business not that much. I do my own photography, branding, running both the website and all social media handles and all the up keep of the business. In terms of moral support, my family are always there by my side.
What would you say were three of the most challenging aspects of setting up the business?
I would say finding the financial help to first pay for the products, learning about shipping costs/VAT and finding the momentum to keep going every time you hit a brick wall.
What happened to your business during lockdown?
I had minimal sales, maybe one item per month and I was really thinking about calling it a day!
What business lessons have you learned from Covid?
Adapt, keep pushing and don't lose faith.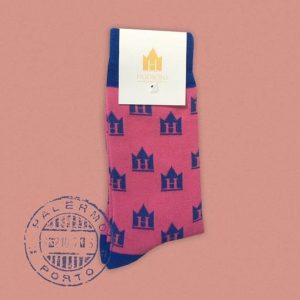 What type of support (if any) have you received from the council in relation to your business?
I was given the opportunity to take part in the Black History Month Pop-up Market.
If you had the opportunity to do it all again, what would you do differently?
I believe everything I done helped me grow the business. Failure is key to evolving, only if you learn from your mistakes.
What three tips would you offer to aspiring entrepreneurs?
Go for it, even when you're not ready, otherwise you'll be waiting forever! Ask successful people for advice, as knowledge is key. Don't give up!
Tell us about your latest venture?
In the summer I would like to hold graffiti workshops for children.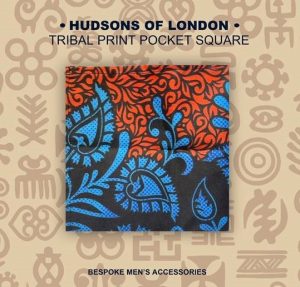 What do you like about being a Wandsworth based business?
I like being based in Wandsworth because of the different types of culture and classes mixed into one big boiling pot of respect and togetherness.
How can people find you?
@Hudsons_of_London on Instagram