Spice Village is a Tooting based Pakistani restaurant run by brothers Suleman and Nasir. Their heritage helped influence their decision to open Spice Village. Here, Suleman tells their story. 
Describe your business.
Spice Village is a business that refers to a Pakistani restaurant and catering. We offer authentic Pakistani dishes. "Spice Village" is known for its flavourful and authentic Pakistani dishes, featuring a range of aromatic flavours. At Spice Village, we claim that every meal has a story.
When did you launch and who is behind it?
In 2004, a dream became a reality when Suleman and his brother Nasir managed to open a 15-seater takeaway in Tooting with a true British Pakistani signature flavour. At Spice Village, the rules are simple. Traditional dishes prepared over hot stones, coal grills and conventional tandoori ovens.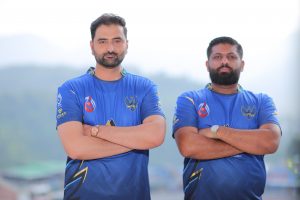 The story of Spice Village is a story of taste, passion, and excellence exhibited by Nasir & Suleman, two immigrant brothers who journeyed to London at the start of the millennium. Suleman, the younger one, resorted to sweating as a chef in a Brixton-based eatery in South London.
At Spice Village, the rules are simple. Traditional dishes prepared over hot stones, coal grills and conventional tandoori ovens. Spice Village's menu exhibits Pakistani/Punjabi/culinary evolution with its melting pot of distinctive regional food traditions and cultural heritage perfected in villages and culinary hotspots across Pakistan and India.
Our award-winning chefs expertly prepare comfort food, transporting you to an era where natural fire and smoke were the basic cooking form. The ancient technique allows direct heat of natural flames to intensify flavours and infuse each dish with the perfect amount of smokiness. At Spice Village, that magic comes alive and transports you to another place and time.
Through its signature spicy flavours, Spice Village offers a delectable journey to food lovers from every walk of life to celebrate good food and share intriguing food love stories. Today, Spice Village group has expanded to become a multi-award-winning British Pakistani restaurant chain along with the UK's leading events caterer.
Tell us a bit about your heritage – where do you originate from? When did your family come to the UK. 
Pakistan has a rich and diverse heritage that is shaped by its history, culture, and geographical location. Pakistan is a land of diverse cultures, languages, and traditions. It's home to several ethnic groups, each with its unique customs and heritage. The major ethnic groups include Punjabis, Sindhis, Baloch, Pashtuns, and Kashmiris. I am Punjabi myself.
Pakistan is home to ancient civilizations, including the Indus Valley Civilization, which dates back thousands of years. Urdu is the national language of Pakistan and holds significant cultural importance. However, the country is also home to a multitude of regional languages, such as Punjabi, Sindhi, Balochi, and Pashto, each with its own literary and cultural heritage.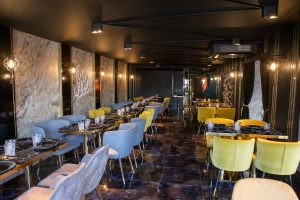 Pakistani art and craft is renowned worldwide. Pakistani cuisine is known for its bold flavours and variety. Dishes like Biryani, Nihari, Karahi, and a wide range of kebabs are enjoyed across the country. The influence of Mughal and Persian culinary traditions is evident in many dishes.
This is just a glimpse of Pakistan's heritage. It's a country with a multifaceted and vibrant cultural identity, shaped by its historical legacy and the interactions of its people over the centuries. My family moved to the UK in 2000.
How has your heritage influenced your work?
Inspired by my mother's delectable recipes of homemade desi-style food, we started our own restaurant in the name of the magical healing power of spices.
Does entrepreneurship run in your family?
No, we are the first generation.
How would you say your heritage has influenced your business?
Our heritage is the heartbeat of our business, infusing it with authenticity, tradition, and a deep love for the rich flavours and culture of Pakistani cuisine. It's the foundation upon which Spice Village stands, shaping every aspect of what we do.
From our menu selection to our spice blends, our heritage guides us. We've carefully curated dishes that represent the diverse culinary landscape of Pakistan, ensuring that each bite captures the essence of our roots. Our commitment to using traditional recipes and premium ingredients pays homage to the time-honoured culinary techniques passed down through generations.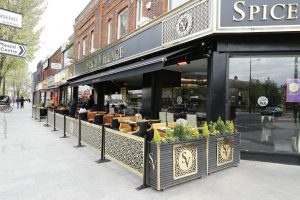 The warmth and hospitality ingrained in our heritage also shine through in the way we treat our customers. We believe in creating an inviting environment where everyone feels like family, experiencing not only the food but also the genuine warmth and friendliness that's an integral part of our culture.
In summary, our heritage isn't just a part of our business; it is the heart and soul of Spice Village, guiding us as we share the incredible flavours, traditions, and hospitality of Pakistan with our community and beyond.
What happened to the business during lockdown?
During the lockdown, our business faced significant challenges, as did many others. We had to temporarily close our restaurant due to restrictions, resulting in a decline in dine-in customers. However, we adapted quickly by focusing on drive through and delivery options to continue serving our loyal customers. Our catering services were also impacted, with many events being postponed or cancelled.
Despite these challenges, we remained committed to our community. We implemented strict safety measures to protect our staff and customers, and we expanded our online presence, providing updates on our website and social media platforms.
While the lockdown was undoubtedly a difficult period, it pushed us to innovate and find new ways to connect with our customers. We're grateful for their continued support, and as restrictions eased, we gradually reopened our restaurants, with a renewed dedication to providing the exceptional flavours and experiences that define Spice Village.
What have been three of the most challenging aspects of running the business?
The three challenging aspects are as below:
Consistent flavours and quality
Menu innovation
Managing food cost.
Do you partake in any community events or practices that link with your South Asian heritage?
Spice Village has created long-lasting relationships with non-profit organisations and the community. Our dedicated team provide generous support and understand the needs of non-profit organisations.
One Million Meals campaign at the height of COVID-19 pandemic in the UK to feed hot meals to the National Health Service (NHS) workers, said that his project would continue serving the people facing the food crisis in the United Kingdom even if the emergency caused by the pandemic has passed.
Raja Suleman Raza, who has been at the forefront of serving special Pakistani cuisine in the UK through his restaurants and chains, has won appreciation in the BBC, SKY News, ITV, The Telegraph and many other titles for rising to the occasion and coming up with the unique initiative to help the NHS staff when the COVID-19 crisis gripped Britain and the medical staff struggled to cope with the rising number patients and casualties.
What three tips would you offer to aspiring entrepreneurs?
Passion and Authenticity: Love what you do and stay true to your unique vision.
Adaptability and Innovation: Be ready to adjust, embrace change, and find creative solutions.
Focus on People: Prioritize your team's growth and build strong customer relationships for lasting success.
Finish this sentence. I like being based in Wandsworth because…
It's in London, the environment is clean and safe. The best thing is it has good communal areas.
How can people find you?
We have a restaurant in Tooting. Get in touch by our website and social platforms.
Website link: www.spicevillage.co.uk