Nazmin's opened in Earlsfield 56 years ago and is one of the oldest Indian restaurants in South London. In 2019, the restaurant was named 'Best Eatery' at the Wandsworth Business Awards. They have recently been short-listed for Curry Life Awards 2022.  It's owner Mayon Miah, shares his story.
Describe your business in one sentence?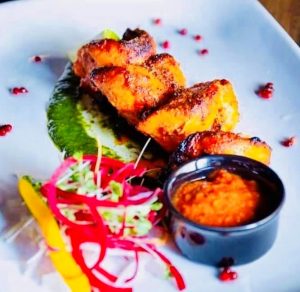 We are and Indian and Bangladeshi restaurant which has been serving quality food since 1966.
When did the business launch and who is behind it?
Nazmin's was launched by Mr Choudhury, and he named it after his daughter who was born that year. I took over the restaurant in 1992 and have been running it ever since.
What did you do prior to starting your business?
I started working as a waiter in Nazmin's when I was 15 years old and have been here ever since.
What change did you make to the business once you took it over?
I had the restaurant renovated, extended to the shop next door and changed the menu. I also took on the challenge of working in the kitchen and became a qualified chef, so that I was in full control of the business and not reliant on staff.
What inspired you to take over the business when you did?
I've been passionate about food since I was a child and used to help my mum in the kitchen. I was working under the founder Mr Choudhury who believed in me and insisted I become his successor. I'm fortunate that I love what I do.
What would you say were three of the most challenging aspects of running the business?
Finance is top of the list, but finding the right staff and being consistent in food business is very important.
Tell us a bit about your menu
I am constantly changing the menu and adding new signature dishes. Our top selling ones are Hariyali Murug, Maasaman Curry, Seabass Karela and 'Caroline Chicken Bhuna' is a dish I named after the local customer who had created the dish.
What happened to your business during lockdown?
We had to close, but opened up for home deliveries.
What business lessons have you learned from Covid?
Nothing is to be taken for granted and that you should always have enough finance in place for a rainy day. It was an extremely challenging time, especially as most of my team couldn't come to work. Luckily with me being a chef and with help from my wife and kids we got through it.
What type of support (if any) have you received from the council in relation to your business?
During Covid we received grants and paid no business rates which was very helpful.
If you had the opportunity to do it all again, what would you do differently?
I would make a smaller and more manageable menu; invest in better equipment and stock up to save rising costs of ingredients.
What three tips would you offer to aspiring entrepreneurs?
Be prepared to work very hard
Have finance in place
Learn the trade rather than being dependent on your staff
What future plans do you have for the restaurant?
I plan to start a dark kitchen in the borough as the takeaway side of the business has grown so much that it is becoming difficult to manage from the restaurant. I think a purpose-built kitchen designed specifically for takeaways could be the solution.
Finish this sentence. I like being based in Wandsworth because…
I was born and bred in Wandsworth and know the borough inside out. I'm comfortable and confident here and I don't think I'd be as successful elsewhere.
Where can people find you?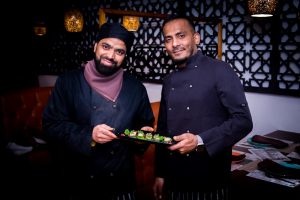 398 Garratt Lane SW18 4HP
Facebook: Nazmins Indian Restaurant
Instagram: @nazminsrestaurant
Twitter: @nazmins