Women's Enterprise Day
Now in its eighth year, Women's Enterprise Day is a celebration of female entrepreneurship and success in Wandsworth.
This year's event will feature a panel discussion with local founders, motivational talks, an interview with one of Britain's most successful entrepreneurs, interactive group sessions and a networking lunch.
The event will also see the launch of the Wandsworth Women's Enterprise Awards, celebrating stand-out founders in the 'Entrepreneur of the Year', 'Best Contribution to the Community' and 'Rising Star' categories.
Agenda:
9:00 – Registration

9:15 – Welcome
Kate Bassett, business writer and senior content editor, Financial Times.
9:20 – Get into the zone (Part one)

First icebreaker session with Gemma Greaves, co-founder, Nurture. An energising and interactive session, designed for everyone to get better acquainted with each other and ready to learn. Get to know your peers, find out what you have in common and make invaluable connections.
9:35 – How we did it
Our panel of inspiring and forward-thinking local entrepreneurs reveal their start-up journeys, their successes and setbacks, how they've navigated their businesses through the pandemic, and the valuable lessons they have learnt along the way. Hear from:
10:10 – Get into the zone (Part two)
Second icebreaker session with Gemma Greaves.
10:40 – Coffee break
11:00 – Going for Gold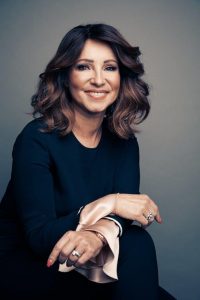 Inspirational talk from Jacqueline Gold (CBE), CEO of Ann Summers and Knickerbox. Jacqueline transformed Ann Summers from a small shop with four stores in the 1970s to one of the UK's iconic retail brands. A fierce champion for female entrepreneurship and empowerment, she shares her powerful story and discusses how to renew your purpose and stand out from the competition.
12:00 – Lunch
Complimentary lunch included with ticket.
13:15 – Women's Enterprise Awards presentation
The Wandsworth Enterprise Women's Awards will recognise some of the amazing female entrepreneurs in the borough across three categories: 'Entrepreneur of the Year', 'Rising Star' and 'Best Contribution to the Community'.
14:15 – Fishbowl activity
Building on the theme of the day, 'Renew your purpose', this fishbowl session with Gemma Greaves creates a safe space for guests to have conversations that matter: share stories, inspire and learn from one another, and discover the small changes that can make a big difference.
14:45 – Coffee break
15:05 – Breaking mindset barriers to elevate your personal and business growth

Launching and running a business can be one of the hardest things you can do, but definitely one of the most rewarding too. As women, there are a number of challenges we all face, and breaking down mindset barriers can genuinely be the key to success in some cases. Fear of failure, imposter syndrome, limiting beliefs can all get in the way of achieving your goals.
Join this session by six-figure founder-turned-coach, Jess Salamanca, to learn all about how you can break down your own mindset barriers to build the business of your dreams. Jess has successfully launched three businesses and is now a business coach for female founders looking to inject expertise, accountability, and action into their businesses.
15:50 – Closing remarks
Tickets
Early Bird tickets are £16.
Virtual Admission tickets are £10
To purchase a ticket, click here.
Awards
For nominations for the inaugural Wandsworth Women Enterprise Awards, click here.
Venue Information 
There will be free onsite parking at the venue. For more information on how to find the venue, click here.
For Covid safety and security for guests, click here.