Looking to improve your social media marketing?
Delivered by the Council, in partnership with Digital Boost, this interactive webinar will focus on how to effectively use Social Media Marketing, and help you identify the best platforms and channels to use for your business. You will also explore the best practices for increasing engagement and conversion along with how to get set up for success.
Topics covered will include:
How to create content for your social media channels
Content Strategy
How to find out target audience
How to set realistic KPI's
Social media tools such as HubSpot and Hootsuite
The session will be followed by a Q&A.
This will also be an opportunity to find out more about the Digital Boost programme which offers free support to further develop your online presence, including 1-1 mentoring with digital experts, interactive masterclasses, webinars, workshops, courses and more!
Places are free, but booking is essential. Book here.
About the Facilitator
The session will be delivered by Piyusha Pilania, a marketing consultant who specialises in eCommerce, digital marketing and is passionate about using creative content to grow sales.
She supports non-profits and small businesses to get the essential digital skills they need with 1 to 1 mentoring session. From building a website to social media marketing to scaling up delivery for e-commerce.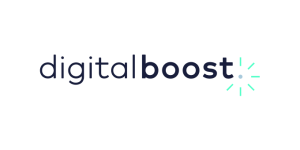 Join us on 24th March to celebrate female entrepreneurship in the borough with the Council's Women's Enterprise Day and Awards event at Elms House Conference Centre in Roehampton. Nominate your own business, or one you love, for the inaugural Women's Enterprise Awards by 10th March.
Do you need advice and support for your Wandsworth business? Wandsworth Council has partnered with the London Business Hub to provide free 1-1 expert advice to start, sustain and grow your business. Book your free session here.