Want to effectively improve your business' sustainability but aren't sure how to go about it?
Delivered by Small Business Research + Enterprise Centre, this webinar will help SMEs gain greater insights into business sustainability and growth. Veronica Broomes – a qualified and experienced Business Coach, Mentor and Sustainability and Environmental Impact Assessment professional – will provide easy to follow tips and strategies for achieving sustainability, while dispelling myths and confusions.
The session will cover:
The definition, key pillars and interpretation of 'Sustainability'
Making the business case for Sustainability
Benefits of sustainability in business
Report progress to customers, clients, other stakeholders
Myths about sustainability
Taking action and integrating sustainability into your business
To find out more and book your place, click here.
The Small Business Research + Enterprise Centre (SBREC) is educational business research support service provided by the City of London Corporation to help small businesses start, grow and develop through our business resources.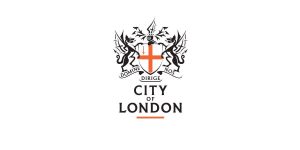 Do you need advice and support for your Wandsworth business? Wandsworth Council has partnered with the London Business Hub to provide free 1-1 expert advice to start, sustain and grow your business. Book your free session here.