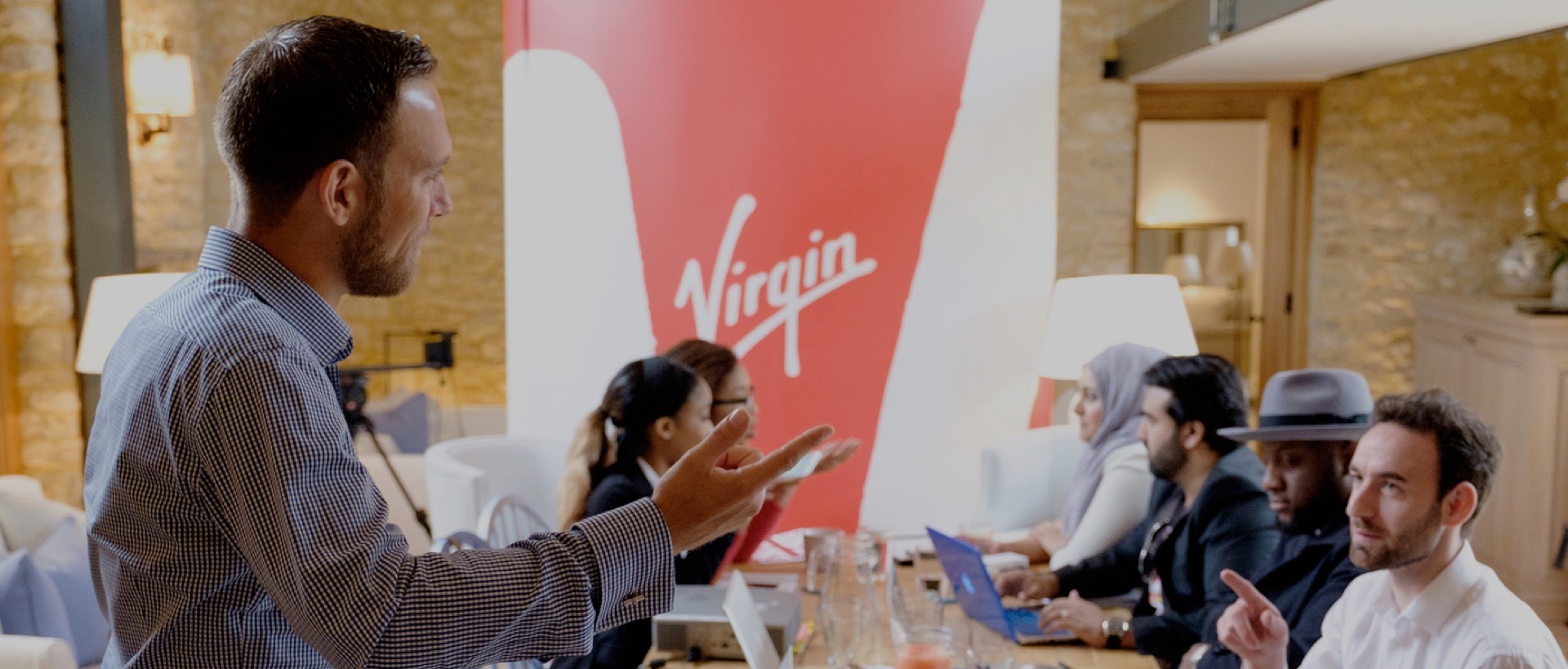 Have you always had an idea for a business but are not sure where to start?
Virgin Startup will be running an exclusive online programme aimed at entrepreneurs who are thinking about starting up a business, are ready to do so, or have just recently started up. The programme will launch on the 13th October.
The programme will provide you with invaluable insights and the skills needed to help you start and grow your business. 1-1 mentoring sessions and networking opportunities will also be available. 
The half-day sessions will cover:
What it takes to be a successful founder

How to test out your idea with very little money

How to plan your business financials (Need finance for your start-up? Sign up for our Start Up Loan event)

How to find and engage with your ideal customers
The programme will be run on Zoom and session dates are as follows:
13th October – 10am – 1pm
15th October – 10am – 1pm
19th – 23rd October – homework assignment and 60-minute 1-1 mentoring session with a Virgin StartUp adviser
27th October – 10am – 1pm
29th October – 10am – 1pm
Please note that participants must be available to attend all sessions.
Programme outline:
| | |
| --- | --- |
| | Content |
| Week 1: How to thrive as a Founder | Starting a business is exciting but it comes with uncertainties. In week 1, we lay the foundations of becoming a successful founder and define clear goals for your business. |
| Week 2: How to validate your idea with very little money | We will learn how to validate your business idea with very little money and explore different business models to help develop your business idea further. If you do not have a business idea yet, we will look at exercises to help you find ideas you can pursue. |
| Week 3: How to understand the financials of your business | We will learn how to build a financial forecast for your business and calculate how much money you will need to launch. We will also learn the basics of record keeping and accounting to help you build a successful business. |
| Week 4: How to find your customers and reach them | We will learn how to find customers who are willing to buy your products or service. We will explore various marketing channels and learn which to use to reach your customers. We will also introduce invaluable tools and marketing resources to help grow your business |
Do I need to meet any eligibility criteria in order to attend?
Yes. In order to be eligible to participate in the Start Up Wandsworth programme, you must be based in the borough of Wandsworth and you must be over the age of 18. This programme is for founders looking to turn their idea to reality. That means that participants typically:
have an idea for a start-up

are ready to launch their business in the next 12 months;
Virgin Start Up will review each application carefully and select a group of founders that, they feel, are at a similar stage in their development. This allows them to ensure that the content delivered throughout the programme is relevant and targeted. It also ensures that participants get the most out of the interaction with their peers. The programme is completely free and there are limited spaces available. Book your place here.
Do you need finance for your start-up?
Why not sign up for our 'Is a Start Up Loan right for you?' webinar on 1st October and find out how this government scheme can benefit your business. Find out more and book your place here.
Looking for support with PR, marketing or business strategy?
Book a free 30-minute 1-1 session to talk to an expert adviser about your challenges or ambitions here.
About Virgin StartUp
Virgin StartUp is the entrepreneurial, not-for-profit home of the Virgin Group, founded by Richard Branson in 2013. It supports founders and future founders to start-up and thrive. Virgin StartUp was started in response to a market failure for early-stage funding for new businesses in the UK and is a leading Delivery Partner of the Government's Start Up Loans programme.