Helping small businesses connect with trusted expert advice and free support, sign up today.
There is no lack of business support services across London, however finding the right one can be tricky. For small business owners focusing on their day-to-day in a challenging economy, it can simply be too time consuming.
We know businesses need a helping hand from experts who understand what support is readily available to them. Experts who can do all the hard work and connect them to impartial and excellent quality advice.
This is why we have partnered with the Mayor's London Business Hub to bring the Wayfinder scheme to businesses in Wandsworth.
How does the Wayfinder scheme work?
Operating in six boroughs, the Wayfinders comprise of an experienced team from the London Business Hub. They can help match businesses with unbiased expert support on a range of issues. The process for businesses is simple:
A business can register on the London Business Hub's website, a Wayfinder will then set up an introductory call to discuss their needs, challenges, and goals.
The Wayfinder will conduct a full business assessment and suggest a variety of impartial expert providers who can offer tailored support.The business will then select (with guidance from their Wayfinder) the best fit for them.
Once all agreed, the Wayfinder will introduce the business to the selected expert provider and handover to them. The Wayfinders will continue to be a helpful presence, checking in regularly with the business' progress.
What kind of support is available through the scheme?
The expert providers offer independent support on a variety of topics listed below. They have been approved by the London Business Hub to ensure a high-quality service. Find out who's signed up to the scheme here.
Business planning
Financial planning, loans and grants
Sales and marketing support
Employee hiring, retention and development
Technology adoption
Exporting
…and much more
Is Wayfinder free for businesses? 
The Wayfinder scheme is free for businesses and most of the expert provider support is free. In some instances, paid elements will be available for businesses should they choose to opt for it, however this is not mandatory.
How can a business sign up?
Sign up or find out more via the London Business Hub's website at business.london/resource/wayfinder
Meet Wandsworth's Wayfinder, Chris Walsby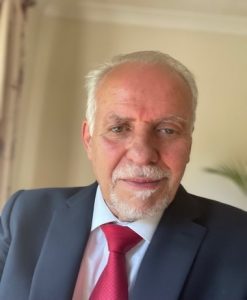 Chris comes with a strong track record in senior leadership, having led sales and marketing functions in UK, EMEA and International Market across several industry sectors. He also has years' experience working with SMEs to make the most of opportunities.
In his career, he has supported many new businesses in penetrating their markets and finding the perfect position for their offering. He has also worked with companies to optimise their operational processes, with an emphasis on maximum efficiency and visibility of potential threats.
His areas of speciality include market value positioning, sales campaigns, performance management, project management, recruitment and business transformation.
In partnership with: