Do you want to start a charity, voluntary organisation or social enterprise – or perhaps want to adapt and grow your existing one?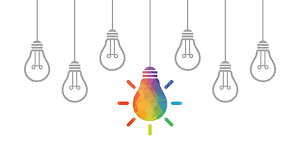 IGNITE is a social entrepreneurship programme, delivered in partnership with Red Ochre, designed to equip you with the skills you need to start reset and grow your enterprise sustainably.
The four-part series of workshops will cover:
How to start a not-for-profit organisation
Funding your organisation
How to measure impact
Business planning
1-1 (1.5 hour) mentoring sessions will also be available to those attending a minimum of three sessions.
Scroll down to view details of the individual workshops. You will need to book individually for each workshop you wish to attend. Click 'book here' under each event to do so.
Please note these workshops are only available to Wandsworth organisations/residents.
How to start a not-for-profit organisation
Monday 2nd November 2020, 10am – 12pm
Having the right organisational structure is vitally important. Many organisations are formed in a rush and then encounter problems with operations, governance, or funding. Having a clear idea of what you want to do, what your ambitions are and how you expect to be funded is worth thinking through first.
There are then several organisational structures to choose from, that will align your strategic aims.
This session will assist you with thinking through your long term aims. We will also look at issues such as control, governance, scalability, and very importantly funding options.
Those attending this session will gain a clear understanding of:
the various organisational options and how they impact on strategy, control, and funding
what legal structure is appropriate to their needs.
Funding strategy
Monday 16th November 2020, 5 – 7pm
Sales, fundraising and donations are crucial to the survival of third sector organisations. Learn how to develop a sustainable strategy that will help your enterprise to thrive, and how to diversify into new funding streams to future-proof your business model.
The session will cover how to:
Develop/hone your fundraising strategy
Access tools to improve fundraising success rate
Look beyond traditional funding sources
Business planning
Tuesday 1st December 2020, 5 – 7pm
Business planning doesn't have to be complicated. This workshop will give you the tools to create realistic yet ambitious plans to help your organisation grow sustainably, with tips on executing strategy and coping with the unexpected.
In this session, attendees will learn how to:
Create/improve your business plan
Use your plan to support your fundraising activities
Set ambitious but achievable goals
Execute your growth strategy
How to measure impact
Monday 14th December 2020, 10am – 12pm
Communicating effectively about the change you create in the world is vital. In this workshop, we will give you the tools to measure, record and share your social impact with everyone who interacts with your organisations, including key funders and volunteers.
This session workshop will cover:
What is social impact and why should you measure it?
Using impact to engage effectively with stakeholders
Methodologies and tools for measuring impact