Wondering how to launch or expand in the current climate?
Looking for support – from resilience to strategic planning?
Wanting greater ease, confidence and momentum?
BOSS – Business Owners Support & Strategy – is a deep dive into each section of your business plan – from values to brand to numbers and more. But because business skills + life skills = a whole person, the course includes a journey of self-discovery to remove barriers, create ease and promote success.
Led by Planet Organic founder, Renée Elliott, and Executive Life Coach, Sam Wigan, founders of the Beluga Bean Academy.
We empower you to:
navigate through these unusual times,
create the vision and commit to your business plan,
understand the brain and how to maintain positive focus,
develop essential business and life skills,
clarify your values, goals and strategy.
Starting on 21st May 2020, the BOSS programme is a Wandsworth Council initiative to support entrepreneurs and is open to Wandsworth business owners/residents.
BOSS runs over four months, from May to August, with one session per month, live online, with Renée and Sam. (We will shift to in-person sessions if possible.)
The programme includes:
a business plan workbook
support, momentum and inspiration
the opportunity to network with like-minded female entrepreneurs
membership to the Beluga Bean Academy*
BOSS Programme Schedule
Thursday 21st May, 9am – 11.30am
Module 1: Structure.
Define it
The importance of the business plan.
Creating and defining your vision.
Setting goals and how to reach them.
Thursday 18th June, 9am – 11.30am
Module 2: Values.
Values
What does your company stand for?
Values as your point of difference.
Powerful mindsets and positivity.
Thursday 16th July, 9am – 11.30am
Module 3: Customer.
Customers
Defining your market.
Growing your customer base.
Better business relationships.
August (date TBC). 9am – 11.30am
Review Session: Moving forward and additional support
Modules review.
Consolidating and clarifying.
Looking ahead.
Moving forward with momentum and confidence.
This is the first semester of a 3-semester course. Wandsworth are sponsoring this initiative and there will be an opportunity to complete the other two semesters, which cover Competition, Brand, Marketing, Cogs (Legals, People, Logistics), Numbers and Ongoing Strategy.
*Beluga Bean Academy Membership
During the BOSS programme, you will also receive Beluga Bean Academy Membership, empowering you to Work Better and Live Better. You can find out more about Beluga Bean here.
Spaces are limited, so book now.
About the hosts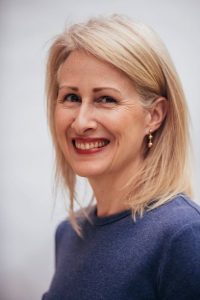 Renée is a pioneering, values-led female entrepreneur who considers business and life to be a 'whole person' process.
In 1995, Renée founded Planet Organic, the first organic supermarket in the UK and now a successful multi-million pound brand.
Now she dedicates her time to supporting others to live life with values and passion, because as a woman in business there was so little support when Renée started out. Renée is a prolific corporate and public speaker, an active supporter of entrepreneurs, successful author of cutting edge cookbooks, and a full-on mom. She brings hard won business skills and intuitive wisdom to all of her works, alongside a relentless joy and deep compassion that lift those around her.
Renée is co-founder of Beluga Bean.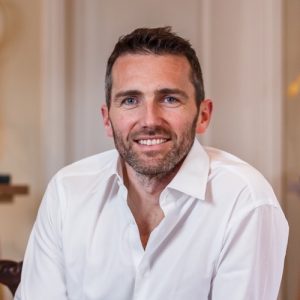 Sam is an executive life coach with over 20 years experience in transformational development. When Ariana Huffington founded Thrive Global to combat corporate burnout, Sam was one of the first coaches asked to join the team. Sam is designer of Executive High Performance Coaching™ and specialises in supporting leaders to experience greater ease and momentum in a competitive and demanding world.
Alongside a dynamic coaching career and raising a family, Sam has also become a successful artist, commissioned by leading collectors and selling internationally. In 2010 he co-founded The Young Masters Initiative, a charity offering teenagers transformational education through the arts in partnership with Saatchi Gallery.
Sam is co-founder of Beluga Bean.